Expert Orthodontics in Gilbert, Arizona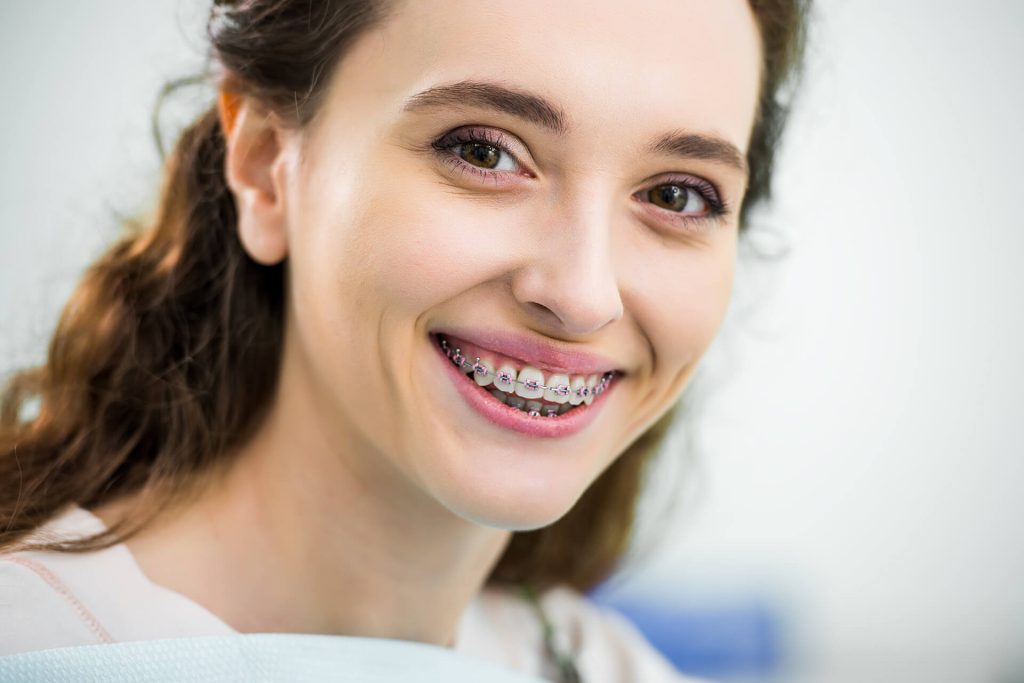 Many parents will seek orthodontic care for their children at an early age to provide their children with a straight, healthy smile for the rest of their lives. Adult orthodontic patients as well will also desire straighter teeth to appear more grown and professional, as well as to have a smile that is easier to clean and manage. Whether you're an adult orthodontic patient or the parent of a child who requires orthodontic care, a straight smile does wonders for overall oral health and tooth functionality, as well as confidence and self esteem. Clearly, a straighter smile is more aesthetically pleasing. 
When it comes to tooth function, orthodontics play a key role in being able to improve the bite and speech function of teeth. Orthodontic appliances, such as braces, help to improve tooth functionality when it comes to chewing and speaking, and also help to improve your ability to clean your teeth as more of the tooth surface is exposed. This, therefore, helps tp remove harmful plaque buildup that leads to tooth decay and other complications. All things considered, orthodontics and braces are certainly not for aesthetics alone – they make for a healthier smile!
The orthodontic process makes use of the ability of teeth to move ever so slightly from their natural root position, with orthodontic treatments slowly pushing your teeth into their desired final position. While many patients may think that teeth are firmly fixed in their root material, they actually have the ability to move with consistent pressure, as does the jaw bone underneath it. Orthodontic treatments can be leveraged to correct a number of tooth, jaw, and bite issues, including underbites, overbites, cross bites, and other complications that affect the the ability of the teeth and jaw to do their job in speaking and eating. The correction of these complications lead to a healthier and more functional smile overall!
Adults Can Benefit From Orthodontics, Too!
Most orthodontic professionals will recommend adolescence as the best age range to receive orthodontic treatments. This age range takes advantage of the fast physical development that children undergo in these years, which makes for often shorter treatments times as well as results that will last the lifetime of the child. 
Today, it's estimated that roughly one in five orthodontic patients is an adult, dispelling the common idea that all orthodontic patients are children. Today, millions of American benefit from orthodontics! There have been many different advancements in orthodontic care made in just the past five to ten years that are tailored more for adult patients, giving more discretion and convenience than traditional orthodontic treatments. The team at Anytime Dental – Gilbert offer orthodontic treatments options tailored for adults such as clear aligners, a popular choice for adult professionals due to their clear aligner material, as well as ceramic braces that also offer discretion. 
Retaining Results and Longterm Care
It's vital that orthodontic patients wear retainers after their appliances are removed to maintain and protect the results of their treatment. After months with these appliances, and making lifestyle adjustments to compensate for them, it's worth taking extra measures to protect your results! The simple use of a retainer, as directed by your orthodontic care provider, will help you keep your results for the rest of your life. 
Schedule a consultation with our team of veteran orthodontic specialists today to find out which orthodontic options would be best for you!
We understand the importance of a healthy, confident smile, and our skilled dental team is here to help you achieve just that. With our comprehensive range of orthodontic treatments, we are committed to delivering outstanding results and improving your oral health.
Orthodontic care is about more than just aesthetics; it plays a crucial role in your overall dental well-being. Misaligned teeth can contribute to various oral problems, including difficulty in proper cleaning, an increased risk of tooth decay and gum disease, and even issues with biting and speaking. At Anytime Dental, we offer advanced orthodontic treatments that focus on correcting these issues, ensuring a healthy and functional smile.
Our Gilbert, AZ location provides a variety of orthodontic treatment options tailored to your unique needs. Traditional braces remain a popular choice due to their effectiveness in addressing a wide range of orthodontic concerns. Using high-quality materials, braces gradually shift your teeth into their ideal positions, correcting misalignments, crowding, and bite problems. Throughout your treatment, our experienced orthodontists will monitor your progress and make necessary adjustments to ensure optimal results.
For those seeking a more discreet alternative, we offer clear aligners as a convenient option. Clear aligners, such as the renowned Invisalign® system, are virtually invisible and removable. Custom-made to fit comfortably over your teeth, these aligners gradually move your teeth into alignment without the need for metal brackets and wires. You can maintain your oral hygiene routine and enjoy your favorite foods without any restrictions.
At Anytime Dental in Gilbert, AZ, we believe in providing personalized orthodontic care. During your initial consultation, our orthodontic experts will conduct a thorough examination, listen to your concerns, and discuss your treatment options. We will work closely with you to develop a customized treatment plan that aligns with your goals, lifestyle, and budget.
We understand that orthodontic treatment can be a significant investment, which is why we offer flexible payment options and strive to maximize your insurance benefits. Our goal is to make orthodontic care accessible and affordable for all our patients.
Don't let misaligned teeth hold you back from the smile you've always wanted. Take the first step towards a healthier, more confident you by scheduling an orthodontic consultation at Anytime Dental in Gilbert, AZ. Our friendly and knowledgeable team is ready to guide you through your orthodontic journey. Contact us today and let us help you achieve the smile of your dreams in a comfortable and welcoming environment. 
The Proof is in Our Patients

Such a friendly environment!! I absolutely will be continuing my dental needs with this facility. Very thorough and I never felt rushed in or out. My dental hygienist, Kayley, was gentle, knowledgeable and answered any questions I had. Truly appreciate the experience since it's been a while since seeing a dentist. Now, my beautiful smile is all cleaned up!!
They have great customer service and they are very professional. It was very easy to set up an appointment. I really enjoyed my experience and I will be returning. Thank you Melanie!
Awesome experience!!! I can't thank enough to Melanie that after knowing our insurance isn't contracted with them, even though they are referred from my insurance company which is super weird...but anyway, she's still took care of my little one for his first dental visit. It was really a great experience. Super friendly staff and very nice place. I will definitely coming back here. Thanks again Anytime Dental!
$25 Amazon Gift Card for all location
At second appointment - free 10-inch iPad