Dear Patients Current and Future,
I understand that going to the dentist is not most peoples favorite thing. Many people are anxious about the noise, the discomfort and the cost of going to the dentist. Unfortunately, I can not totally get rid of any of those things, but as the owner of Anytime Dental my job is to ensure you have the most pleasant visit possible.
I look forward to getting to know you and your families over the years and I want to take a minute so you can get to know me.
I earned my Bachelors of Science degree in biology at Brigham Young University. I then earned my Doctorate of Dental Surgery from the University Of Maryland School Of Dentistry. After graduation, my family and I moved to the Dallas area where I ran a new start up practice. We later moved to Arizona to be closer to family. I have seen many areas of the state working in Yuma, Globe, Phoenix, and Gilbert. I enjoy all aspects of dentistry, but most of all I enjoy getting to know people and helping them feel better about themselves.
My wife Liesel and I met at BYU and we were married after graduation in Mesa. We have a ten year old daughter named Maybree, an eight year old son named Tate, a six year old daughter Ruby, a four year old son named Wallace, and a 1 year old son named Hinckley. They keep us busy and entertained with reading books, going to the park, playing dress up, and wrestling with Daddy. You can often find me hiking around in the San Tan Mountain Regional Park with one of them strapped into my hiking backpack.
When I have free time, I enjoy playing almost any sport from basketball and football, to tennis and volleyball. I also enjoy running, biking and hiking. In the last few years I have taken up photography, but I mostly enjoy taking pictures of my kids when I can get them to hold still.
Dr. Adam Borgia was raised in the East Valley of Arizona. After completing his undergraduate education in Idaho and Utah, he then attended dental school at the University of Colorado in Denver, and a post-graduate AEGD residency in general dentistry back in his home state of Arizona, at AT Still University.
He is a current member of the Academy of General Dentistry as well as the local state chapter. He has visited many countries around the world and hopes to be fortunate enough to continue traveling to many more. He also enjoys drawing and painting in his free time.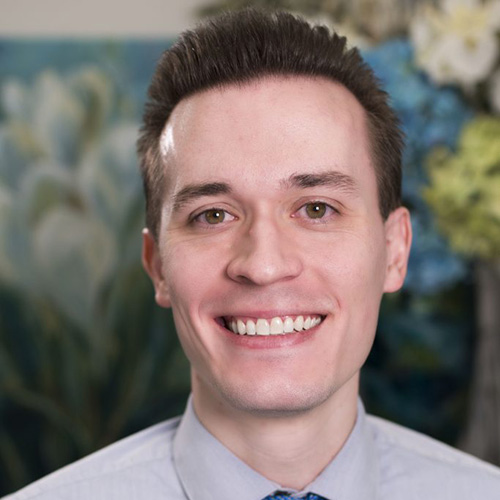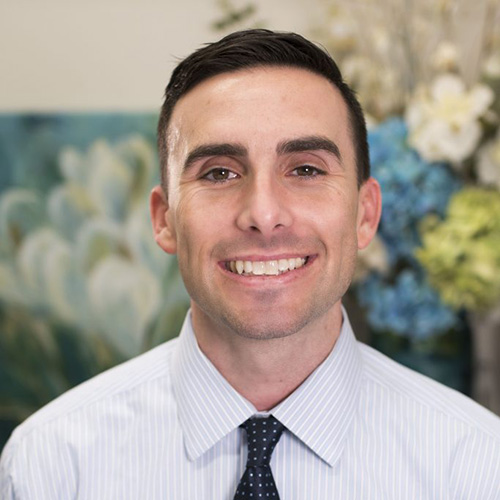 Dr. Rob Jones was born and raised in New York. After living in Georgia and receiving a Master's in Biology he moved with his family to Arizona to attend dental school at AT Still University.
They loved it here so much they decided to stay! Dr. Jones and his wife have three rambunctious kids, and when he's not working at the office enjoys spending time outside with them. 
I am Dr. Skyler Smith, and I am a native Arizonian. I grew up in mesa where I attended Red Mountain High school and later graduated from Arizona State University majoring in Health and Wellness with an emphasis in Health Promotion.
I have always had a passion for health, so while attending ASU, I worked full time as a dental lab technician learning more about the dental field. I attended dental school at the Arizona School of Dentistry and Oral Health where I graduated with a Doctor of Dental Medicine degree and a certificate in public health with a dental emphasis.
I met my wife Kari while attending ASU and were soon married. We now have 4 young children Ellie, Travis, Lexi, and Brock. They keep us extremely busy most of the time. We currently reside in Queen Creek and have grown to love the small-town feel.
When not working and running kids all around town for extracurriculars, I enjoy woodworking, art, and traveling with my wife and four children making and sharing memories together.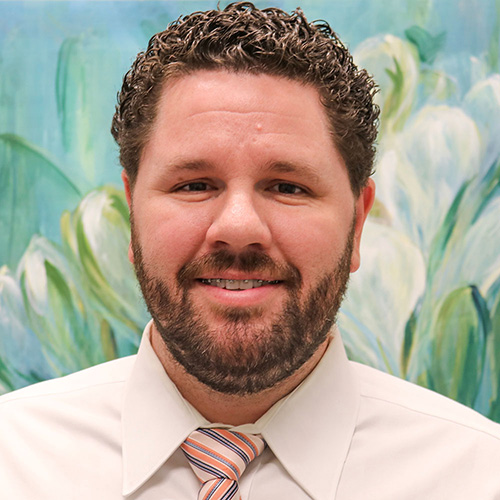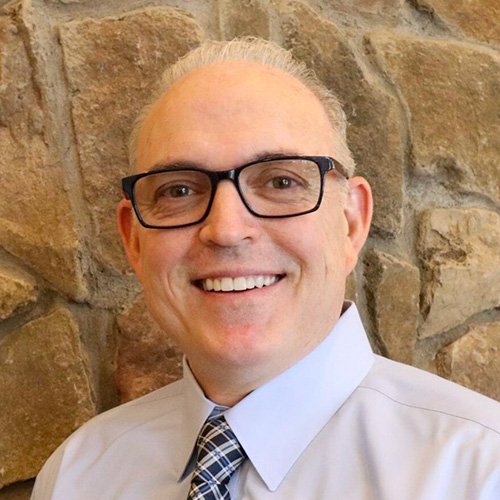 Dr. McLaws provides the one-on-one attention you deserve. He is ready to listen and his kind-hearted nature shines through as he diligently answers any questions or concerns you may have. His intentions are genuine and he will take the time necessary to make sure you are comfortable and fully understand all your options.
Whatever your dental need, Dr. McLaws is committed to providing you with the best smile possible. He enjoys all aspects of dentistry including cosmetic dentistry, root canals, extractions, implants, and dentures. He has attended advanced courses in laser, CEREC, and implant dentistry and is passionate about the latest advancements in aesthetic dentistry. Dr. McLaws offers the peace of mind that you are receiving the latest treatment options available.
During his spare time, you may run into him at the driving range or even checking out the hottest scuba diving spot. As a father and husband, he knows how to take care of your family dentistry needs.
Dr. McLaws is an Arizona native and Arizona State alumnus. He belongs to the American Dental Association, the Arizona Dental Association, as well as the American Academy of Cosmetic Dentistry.
A Full Array of Dental Services
What a difference straight teeth can make! A great-looking smile can boost your self-confidence and have…
Of all the ways modern dentistry has to replace missing teeth, dental implants are by far the best.
When you have a dental emergency – whether it's caused by a sudden accident or chronic disease…
In general dentistry, the dentist is the primary care provider for patients of all ages and is responsible…
Of all the ways modern dentistry has to replace missing teeth, dental implants are by far the best.
At one time, root canals were thought to be an extremely uncomfortable dental treatment. Now, technological…
When a patient learns that a dental treatment is necessary, one of the most common concerns…
Dentistry is an art as well as a science; dental crowns offer a perfect example of this….