Welcome to
San Tan Valley Smiles!
Appointments Available
Early, Late & On Weekends
01.
Our mission is to give you a perfect, beautiful, healthy smile that will last a lifetime. 
02.
Anytime Dental is open early and closes late. So you never have to miss important events like work or school.
03.
Our regular cleanings and fluoride treatments will keep your teeth healthy and strong.
Best Dentist in San Tan Valley, AZ
The team at Anytime Dental knows that choosing the right dentist here in San Tan Valley is an important decision. Our team knows how important high-quality and reliable dental treatments are for you and your entire family. Our staff works hard to make sure you are getting the best dental care in San Tan Valley, from the front desk to our hygienists! Our office makes sure to stand out from the other dentists around. We do so by providing you with the best dental experience around by making sure your oral health is in top shape and that you are 100% satisfied with any of the work we do for you. We are excited about you visiting our office and getting your oral health back on track.
Our whole dental team here at Anytime Dental San Tan Valley are excited about providing you with treatments that exceed your expectations! We know that going to the dentist can be stressful, so we work to limit your anxiety and provide you with excellent dental work. Whether you are in need a basic cleaning or need a restoration, we have you covered. Our office's focus is to help improve your smile's appearance and also helping you maintain healthy teeth and gums. Our dental team works to make sure you have great oral health at all times. We work tirelessly for you to have a smile that is healthy and that you are confident in. Call our our office right here in Phoenix to schedule your appointment and be seen today!
Top-Rated Emergency Dentists Near Me
All of our dental procedures are tailored specific to the needs of your oral health. Our team not only makes sure treatments are right for you and your budget, but helps match any preferences for your smile! Our restorative, emergency, and cosmetic treatments can be used to fix any discolored teeth, fix broken or chipped teeth, replace teeth, and more! When you get your teeth restored with us, you can expect to have a smile that will completely transform how you look and your confidence.
The team here at Anytime Dental in San Tan Valley truly cares about seeing our patient's lives change when they have their smile restored and teeth healthy! We know in the past that cosmetic and restorative procedures were an expensive process and took a lot of time. As technology has advanced, these procedures have become easier and more affordable in modern dentistry. We have treatments and solutions that are affordable for most people looking to restore their smile. Our office's team of dentists can fix any of your dental restorations needs, no matter how complex! We invite you to reach out to our office today to schedule your appointment! 
Emergency and Cosmetic Dentists in San Tan Valley – Top-Rated Family Dentists Near Me – #1 Family Dentist In San Tan Valley, AZ 
The Proof is in Our Patients

$79 New Patient Cleaning, Exam, & X-Rays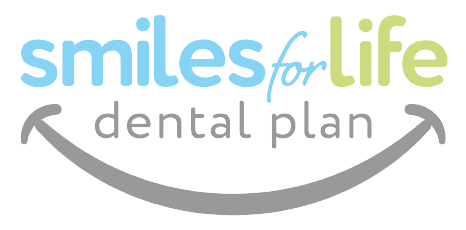 What a difference straight teeth can make! A great-looking smile can boost your self-confidence and have a positive impact on social and professional opportunities.
Of all the ways modern dentistry has to replace missing teeth, dental implants are by far the best.
When you have a dental emergency – whether it's caused by a sudden accident or chronic disease – your teeth and/or the tissues of the mouth that surround them need to receive proper care right away.