Gilbert's Premier
Family & Cosmetic
Dentists
Appointments Available
Early, Late & On Weekends
01.
Our mission is to give you a perfect, beautiful, healthy smile that will last a lifetime. 
02.
Anytime Dental is open early and closes late. So you never have to miss important events like work or school.
03.
Our regular cleanings and fluoride treatments will keep your teeth healthy and strong.
Best Family Dentist in Gilbert, AZ
At Anytime Dental in Gilbert, our team knows how important high-quality dental treatments are for you and the family. Choosing the right dentist here in Gilbert is an important decision. Our whole staff, from the front desk to our hygienists, work hard to make sure you are getting the best dental care around! Our main goal is to stand out from the other dentists in the area and we do so by providing you with the best experience when you are in our office. We make sure your oral health is in the best shape and that you are 100% satisfied the work we do when you leave the chair. We welcome you to schedule your appointment to visit our state-of-the-art dental office so you can schedule your appointment!
Our dentists and hygienists here at Anytime Dental are passionate about providing you with dental treatments that always exceed your expectations, whether it is a basic cleaning or a complicated restoration. Our team's focus is to help improve your smile's appearance while also helping you maintain healthy teeth and gums throughout all stages of life. We work passionately to make sure you have a smile that is healthy & beautiful for years to come. Call our our Gilbert office today to schedule your appointment!
Local Emergency & General Dentists Near Me
All of our cosmetic, emergency, & restorative dental treatments are tailored specific to your dental needs. We also make sure to match your preferences for your smile! Our cosmetic dental treatments can be used to fix discolored teeth, broken or chipped teeth, correct gaps, and much more! After we perform your treatment, you can expect to have a smile that is back to 100% that you truly are confident in.
The team at Anytime Dental loves seeing our patient's lives change when they have their teeth restored! In the past, cosmetic and restorative procedures used to be a process that was expensive and took time. As technology has advanced these procedures are easier and more affordable for most people looking to restore their smile. Our office has a team that can fix any of your dental needs, no matter the complexity! Call our office today to schedule your appointment and get your smile back to 100% today!
Gilbert, AZ Family Dental Office – General and Cosmetic Dentist Near Me – #1 Emergency Dentist In Gilbert, AZ
The Proof is in Our Patients

Such a friendly environment!! I absolutely will be continuing my dental needs with this facility. Very thorough and I never felt rushed in or out. My dental hygienist, Kayley, was gentle, knowledgeable and answered any questions I had. Truly appreciate the experience since it's been a while since seeing a dentist. Now, my beautiful smile is all cleaned up!!
They have great customer service and they are very professional. It was very easy to set up an appointment. I really enjoyed my experience and I will be returning. Thank you Melanie!
Awesome experience!!! I can't thank enough to Melanie that after knowing our insurance isn't contracted with them, even though they are referred from my insurance company which is super weird...but anyway, she's still took care of my little one for his first dental visit. It was really a great experience. Super friendly staff and very nice place. I will definitely coming back here. Thanks again Anytime Dental!
$79 New Patient Cleaning, Exam, & X-Rays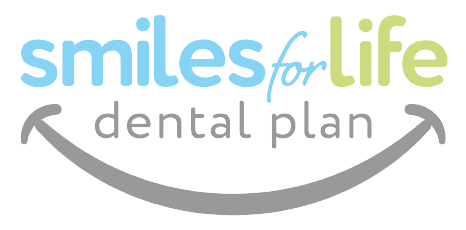 What a difference straight teeth can make! A great-looking smile can boost your self-confidence and have a positive impact on social and professional opportunities.
Of all the ways modern dentistry has to replace missing teeth, dental implants are by far the best.
When you have a dental emergency – whether it's caused by a sudden accident or chronic disease – your teeth and/or the tissues of the mouth that surround them need to receive proper care right away.