Top-rated Orthodontic Care
Expert Orthodontics in San Tan Valley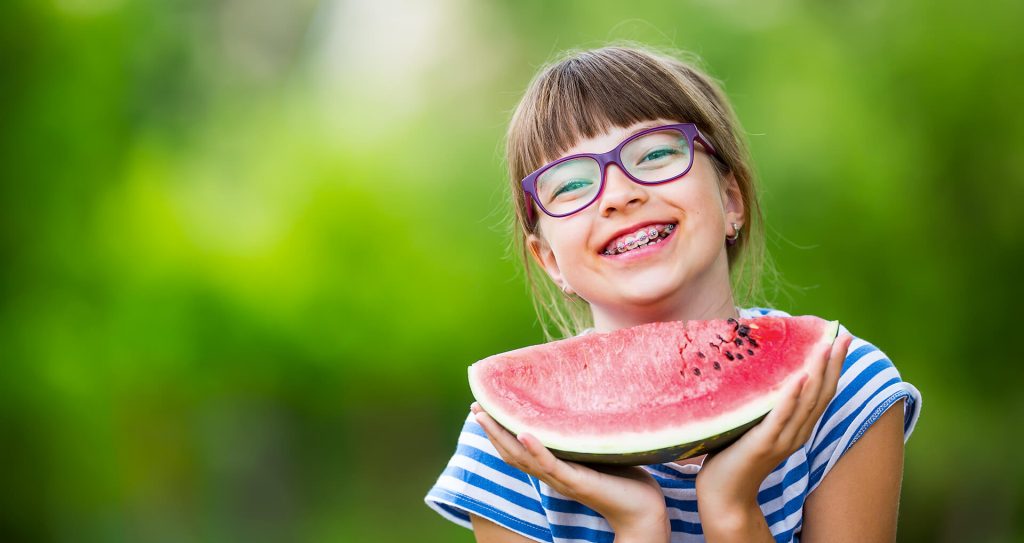 At Anytime Dental in San Tan Valley, AZ, we understand the importance of a healthy, confident smile. That's why we offer comprehensive orthodontic care to patients of all ages. Our experienced team of dental professionals is committed to providing you with the highest quality orthodontic treatments and helping you achieve the smile you've always wanted.
Orthodontic care goes beyond cosmetic enhancements; it plays a vital role in your overall oral health. Misaligned teeth can contribute to various dental issues, including difficulty in cleaning and maintaining proper oral hygiene, increased risk of tooth decay and gum disease, and even problems with chewing and speaking. Our orthodontic treatments focus on correcting these issues, ensuring a healthy and functional smile.
At Anytime Dental, we offer a range of advanced orthodontic treatment options to suit your unique needs. Traditional braces remain a reliable and effective choice for many patients. Made of high-quality materials, braces gradually move your teeth into their optimal positions, correcting misalignments, crowding, and bite issues. Our skilled orthodontists will guide you through the process, making adjustments and monitoring your progress to ensure optimal results.
For those seeking a more discreet option, we also provide clear aligners as an alternative to traditional braces. Clear aligners, such as Invisalign®, are virtually invisible and removable. They offer the flexibility to straighten your teeth without the use of metal brackets and wires. Invisalign® aligners are custom-made to fit comfortably over your teeth, gradually shifting them into alignment. This option allows you to maintain your daily oral hygiene routine and enjoy your favorite foods without restrictions.
At Anytime Dental, we believe that every patient deserves personalized care. During your initial consultation, our orthodontic experts will conduct a comprehensive examination to assess your dental needs and discuss your treatment options. We will take the time to listen to your concerns and answer any questions you may have. Together, we will create a customized treatment plan that aligns with your goals, lifestyle, and budget.
We understand that orthodontic treatment can be a significant investment of time and resources. That's why we offer flexible payment options and work closely with insurance providers to maximize your benefits. Our team is dedicated to making orthodontic care accessible and affordable for all our patients.
Don't let misaligned teeth hold you back from the smile you deserve. Take the first step towards a healthier, more confident you by scheduling an orthodontic consultation at Anytime Dental in San Tan Valley, AZ. Our friendly and knowledgeable team is ready to guide you on your journey to a straighter, more beautiful smile. Contact us today and let us help you achieve the smile of your dreams! 
For many teens and adults, braces and other orthodontic treatments help to give them not just a straighter smile, but a healthier and more functional smile overall. At San Tan Valley Smile, our veteran orthodontic team is able to offer top-rated orthodontic care to patients of all ages, restoring both confidence and functionality to your smile. While many patients think that orthodontics is purely for aesthetics, this couldn't be farther from the truth – orthodontic care often helps to better reveal the surface of the teeth, making your teeth easier to clean, resulting in a healthier smile overall by avoiding plaque buildup, gum disease, and other complications. 
Your teeth have the amazing ability to move in their sockets, whereas many dental patients may think of teeth as firmly rooted in place. By applying pressure over long periods of time, orthodontic care seeks to move teeth into a desired final position that is most optimal for both function and visual purposes. Orthodontics can be used to correct common orthodontic issues such as overbites, underbites, cross bites, an array of various jaw issues, and other complications. When it comes to orthodontic appliances, there are many other options than simply traditional metal braces – patients at Anytime Dental can also opt for the patient-favorite choice of invisible aligners!
Orthodontic Treatments for All Ages
Younger age is ideal for orthodontic treatments as this is when the body begins to grow very quickly, often resulting in shorter treatment times and more effective treatment overall. However, even though many patients may think that only children and teens get braces, many orthodontic patients today are adults! The American Association of Orthodontics has estimated that one out of every five orthodontic patients in America is an adult, with millions of adults turning to orthodontic treatment every year. It's never to late to benefit from orthodontics! Most adult patients will opt for invisible aligners over metal braces due to their discreet appearance. 
Keeping Your Results for Life
You'll want to maintain the results of your orthodontic treatment after spending months wearing orthodontic appliances! The best way to do this is to wear your retainer as directed by your orthodontic care provider, which will help to keep your teeth in their desired final position for good. Most braces patients will have a retainer for life, whereas some will wear a retainer for several years after treatment. 
Get in touch with our orthodontic team today to learn which orthodontic treatment options may be best for you!
The Proof is in Our Patients

$25 Amazon Gift Card for all location
At second appointment - free 10-inch iPad